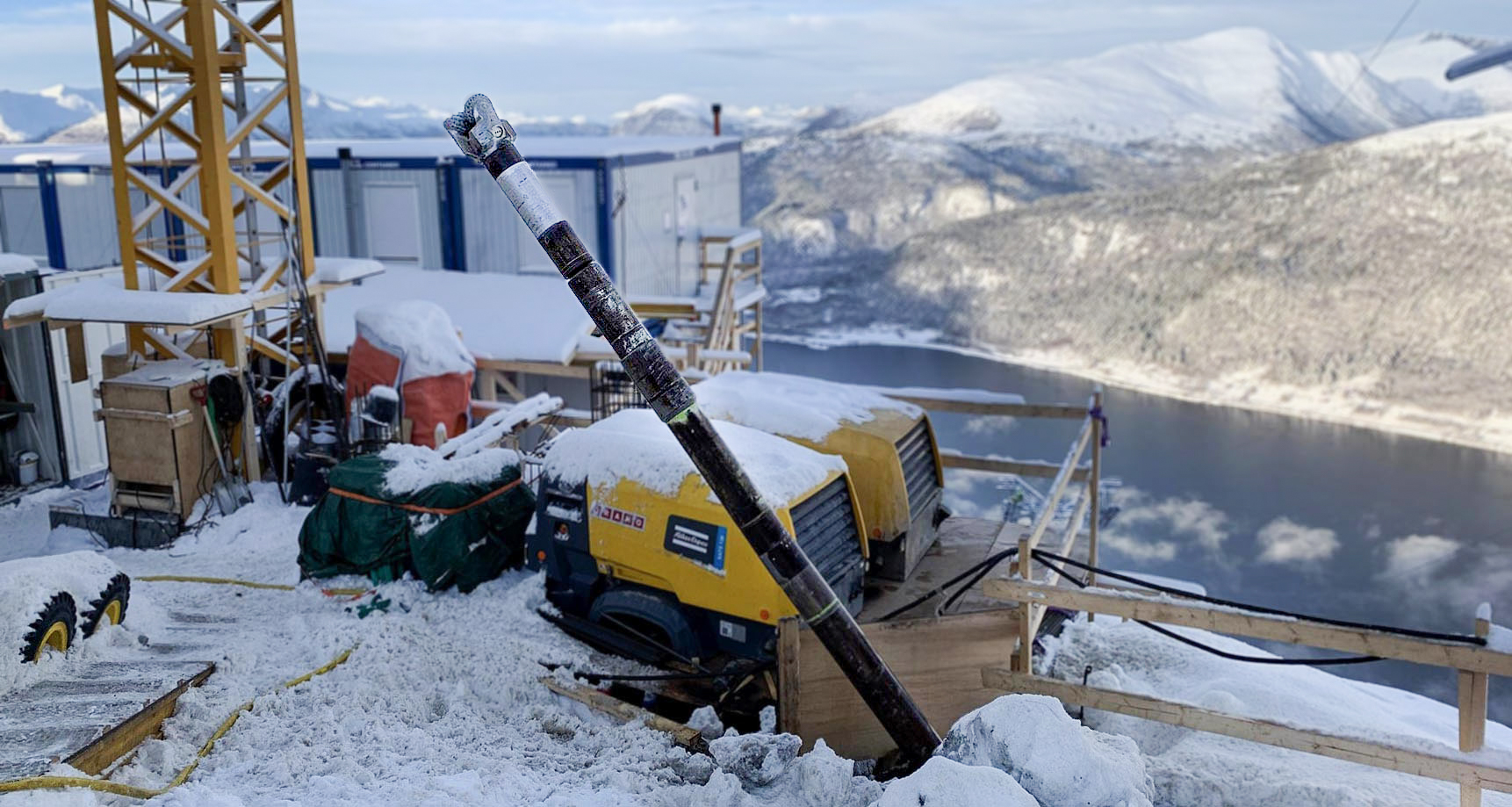 CASE STUDY
ROMSDAL GONDOLA
WORLD RECORD PUNCH OUT WITH 690m ELEVATION GAIN
The Romsdal gondola, a state of the art electric cable car, is set to welcome visitors beginning in May 2021. A service conduit was required to provide the restaurants and other services atop Nesaksla mountain with electric, gas, and water service. Prime Horizontal in association with Schenk, AG was chosen to complete the project with guidance services provided by ParaTrack HDD tools.
THE PARATRACK SOLUTION
From a 90° entrance angle on the banks of the fjord below, the bore rose 690m over just 1,340m of total distance, punching out near the peak of Nesaksla mountain at an exit angle of 140°. With no room for error at exit, ParaTrack was the guidance solution selected to ensure project success. 
The bore was guided by a combination of ParaTrack technologies. A ParaTrack2 Guide Wire gave an independent verification of location for the first 350m of drilling. The ParaTrack Gyro Module was then used exclusively to keep the bore precisely aligned for the nearly 800m span where secondary verification was impossible. With a small available footprint and steep slopes, a specialized Large Field Beacon (LFB) was selected as the secondary verification system prior to punch-out. The LFB verified bore location to be less than 0.5m off in both left/right location and critically, elevation, from a range of more than 120m – giving the driller ample time to correct and execute a punch out directly on-plan.
The unique trajectory and narrow acceptable exit window left the project especially sensitive to variations in inclination. An At-Bit Inclination Assembly was run, alerting the driller of any changes in inclination at the bit as they occurred, and allowing immediate corrective action.
The Romsdal Gondola project required a willingness to think outside the box and tackle challenges in an unconventional manner. Thanks to excellent team work, the project was finished on-time and on-budget. A complete success!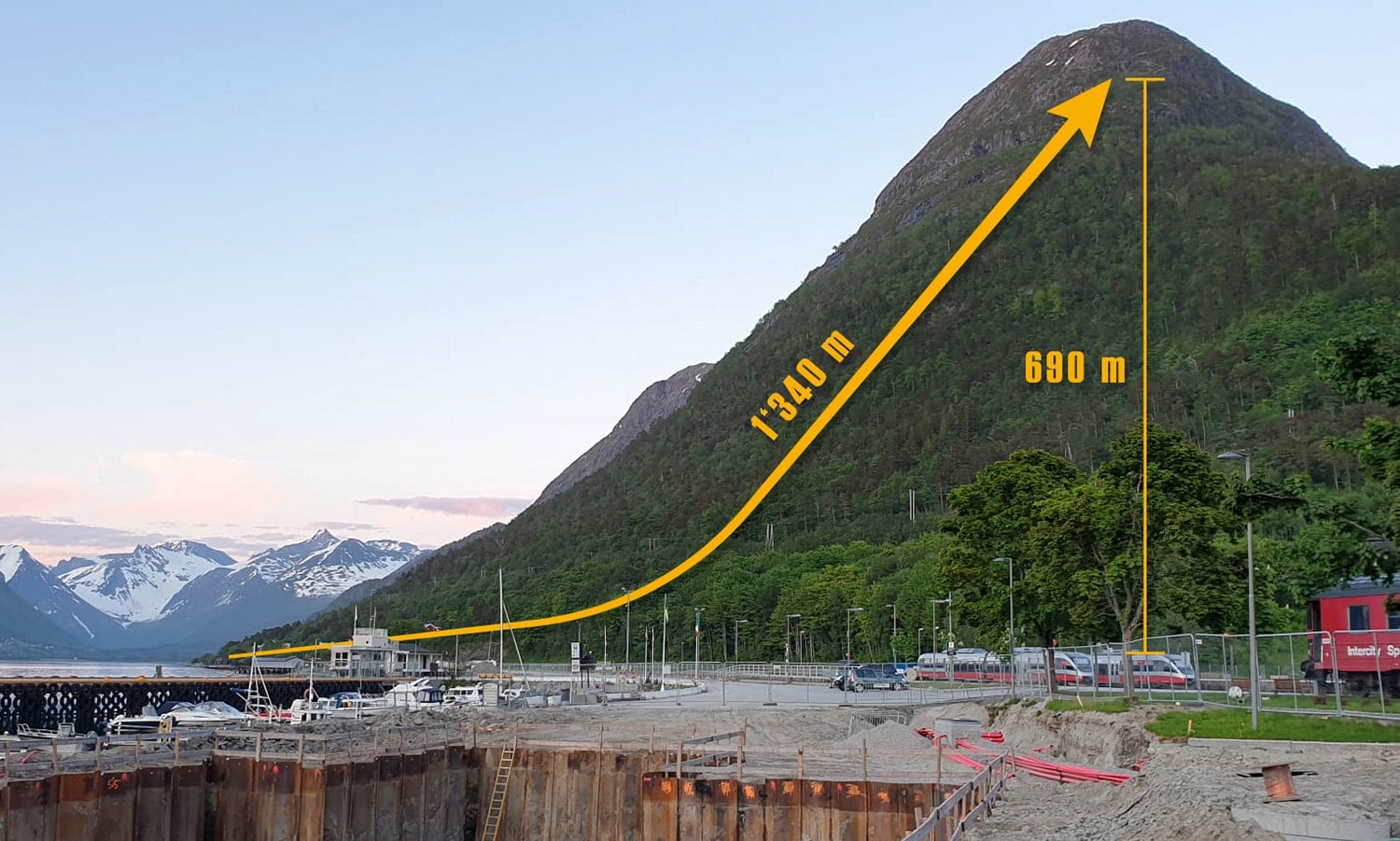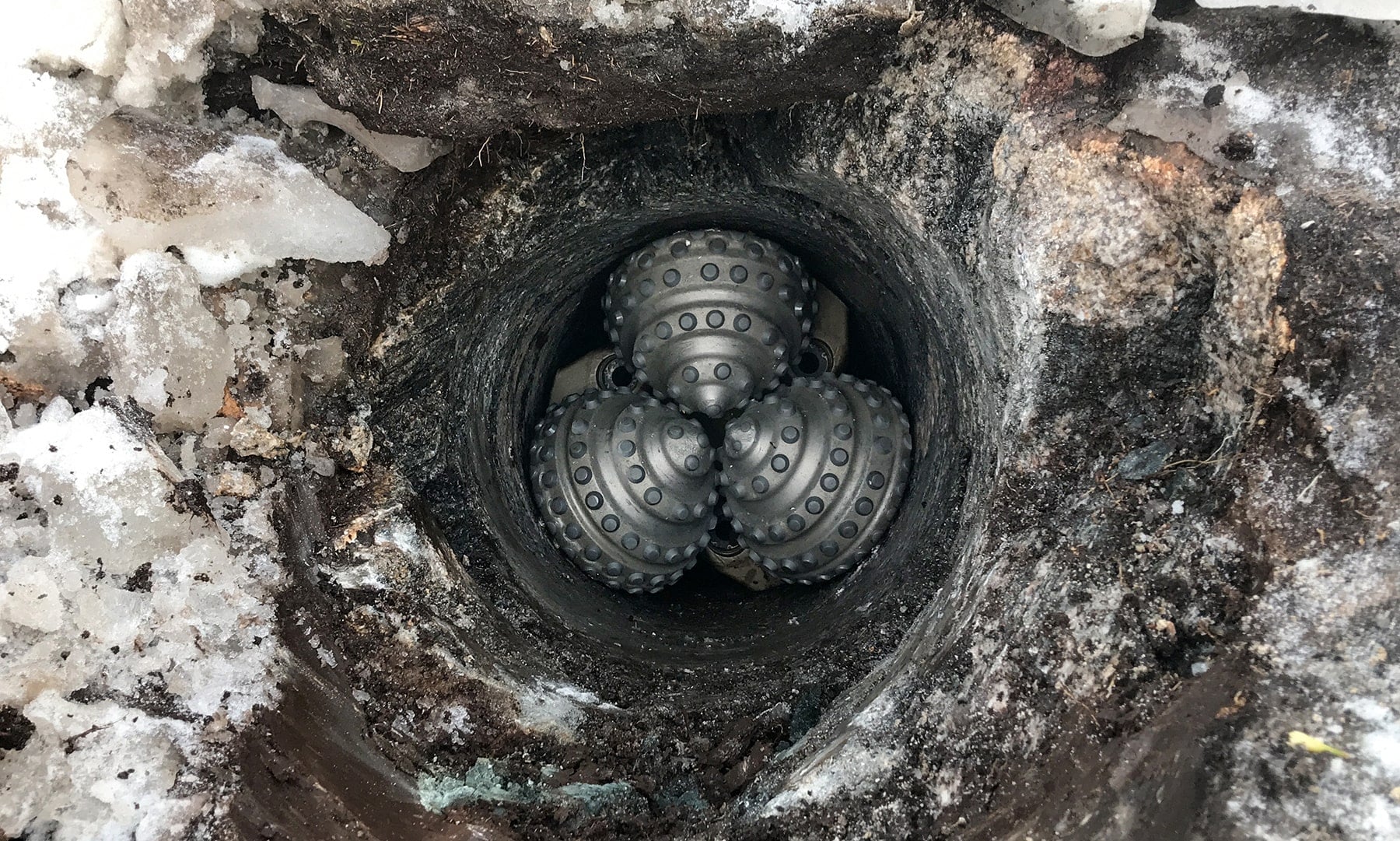 The Romsdal gondola project illustrates ParaTrack's unique role in the industry as a complete guidance toolbox, offering the flexibility to meet the needs of projects small, large, or record-breaking.